---
About Cheryl Cuellar
---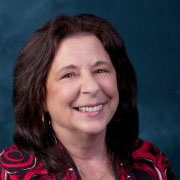 One of my earliest creative ventures was a drawing of my grandfather standing at his mailbox – it was filled with money that was spilling out onto the ground. I'm sure there was some symbolism there, but I really can't remember(!) From that point on, I documented much of my life with drawings, paintings, poems and stories.

Throughout my years of school on Long Island, I studied advertising and various forms of art, often cutting other classes to go down to the art rooms. Looking for a creative way to make a living,  I took a job as a window dresser in a department store, which included making signs using metal moveable type. I eventually became a typographer, back when it took a screwdriver to change a font.
I discovered that I'm both right brain creative and left brain logical. Intuition and passion, combined with practical and analytical thinking helped me develop a successful career as a graphic designer.  I've been very lucky in that my livelihood has always brought me great satisfaction.  Recently, I'm also reaching back to my roots to paint wall murals and write and illustrate children's books, and I'm always looking forward to the next creative venture!